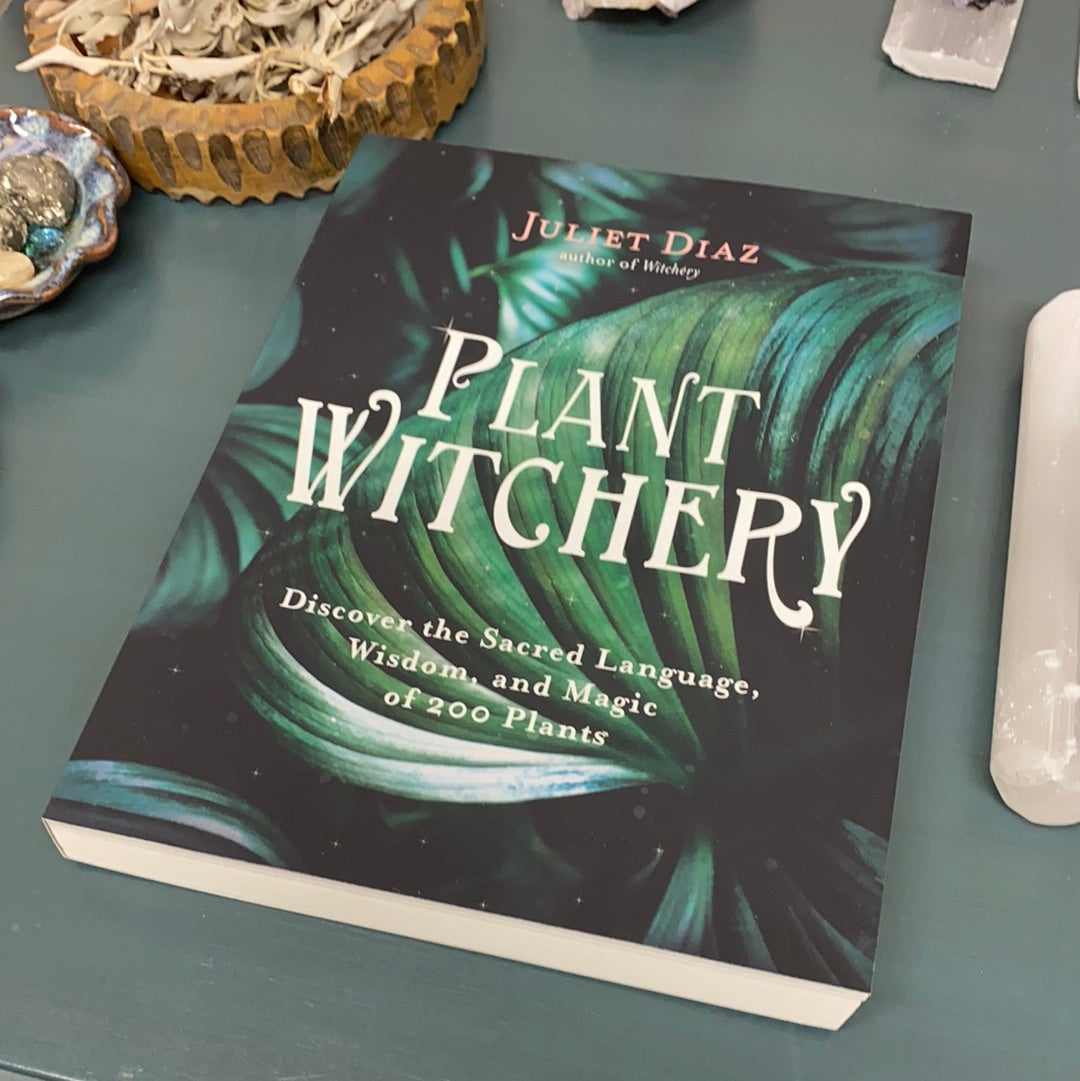 Plant Witchery
---
In stock, ready to ship

Inventory on the way
Discover the Sacred Language, Wisdom, and Magic of 200 Plants
Indigenous seer, gifted plant whisperer, and Witchery author Juliet Diaz invites you to walk the path of the Plant Witch. Journey far beyond the basic medicinal and magical properties of plants, deep into Mother Earth's drumming heart. Drawn from ancestral practices passed down by generations of teachers, the lessons in this book will awaken your intimate connection with nature, your ancestors, your guides, and to your true self through the powerful magic of plants. Within these pages, you will learn:
Essential, magical, and medicinal properties of 200 herbs, flowers, trees, and fruits.
Rituals for abundance, cleansing, and connecting with spirits.
Spells to ward against evil, find answers, and protect against self-sabotage.
Potions to open your third eye, bring luck, and promote creativity.
Communication techniques for speaking and listening to plants.
The optimal moon phases and seasons to work with different plants.
Made with love, light, and positive energy, cleansed and Reiki applied before we ship out to you. Crystals are intuitively chosen for you.